About Me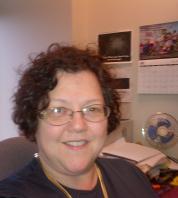 My name is Jackie Stein. I am a life coach, recovery life coach, financial recovery life coach and BALM family recovery life coach, located in Pittsburgh PA, but accessible the world over, thanks to Skype. I provide general life coaching, recovery life coaching to those in recovery from alcoholism and addictions, both substance and process, financial recovery life coaching to anyone dealing with the financial wreckage of their past, and BALM family recovery life coaching to family members of loved ones caught in the grip of substance or process addictions.
I spent the first 31 years of my working life as a lawyer and compliance officer, the last 27 years for a large financial services company. A few years ago, I decided that I wanted to do something very different from working with large Corporate pension plans… I wanted to work with people, specifically, people looking for support.
I recently completed my Masters Degree in Addiction Counseling. While pursuing this degree, a series of circumstances led me to the conclusion that while those suffering from addiction have resources available to them, including rehabilitation facilities, the family members of those Loved Ones have limited resources. I decided that part of what I wanted to accomplish was to help those family members find their own recovery. And then, by Providence, I was introduced to the BALM family recovery program, created by Bev Buncher, the founder of Family Recovery Resources. I am now a firm believer that the BALM family recovery program and family recovery life coaching give families the best chance at recovery for both themselves and their Loved Ones.